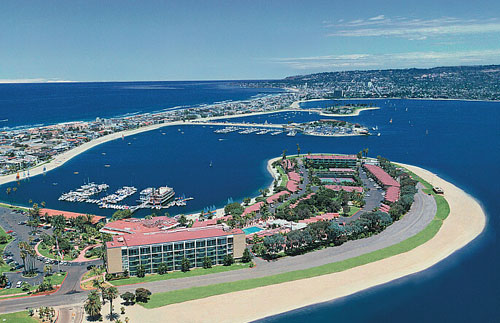 Venue and Social Events
The meeting will be held at the Bahia Hotel (http://www.bahiahotel.com/) in San Diego, CA USA from Wednesday, April 6 - Saturday, April 9, 2011.
Welcome Wine & Cheese Reception/Registration
There will be a wine & cheese reception on Tuesday, April 5 from 6:00-8:00 PM in the Mission Bay Ballrooom A of the Bahia Hotel. We welcome and encourage you to pick up your registration materials at this time to avoid the lines in the morning. Please join us!
Conference Reception/Dinner
There will be a workshop reception on Wednesday, April 6, 2011 between 6:30-9:30 PM at the Catamaran Hotel. The workshop reception will be a Luau, with a buffet dinner, a cash bar and one hour of entertainment. Guests will be transported from the Bahia to the Catamaran on the "William D. Evans", a 100-foot custom Mississippi style riverboat with two luxurious decks and a magnificent stained glass ceiling. Complementary wine, beer and cheese will be served on board. The workshop reception fee is $65, and has to be purchased separately when you register. Guest tickets can be purchased in advance for the same fee.
Planned Schedule and Menu
Planned Schedule